The Alan Jay Automotive Network®, Tropical Chevrolet & OCC Choppers are partnering with the Salvation Army of Highlands County
for our biggest fundraiser ever! Alan has purchased a gorgeous, custom-built motorcycle from the world-famous Orange County Choppers, and will be giving it away to one lucky winner during a live drawing! 
Tickets to win this incredible custom chopper are just $10 apiece!
Imagine, a chopper valued at over $50,000 for just a $10 donation - discounts for multiple ticket purchases too!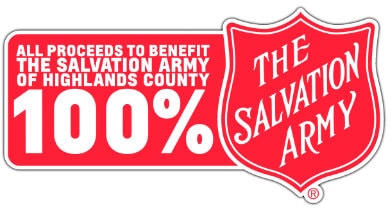 TICKETS ON SALE NOW!
With the fundraising campaign lasting just a few months….
& the grand prize to be given away during a
special celebration / presentation on
Saturday, December 16th!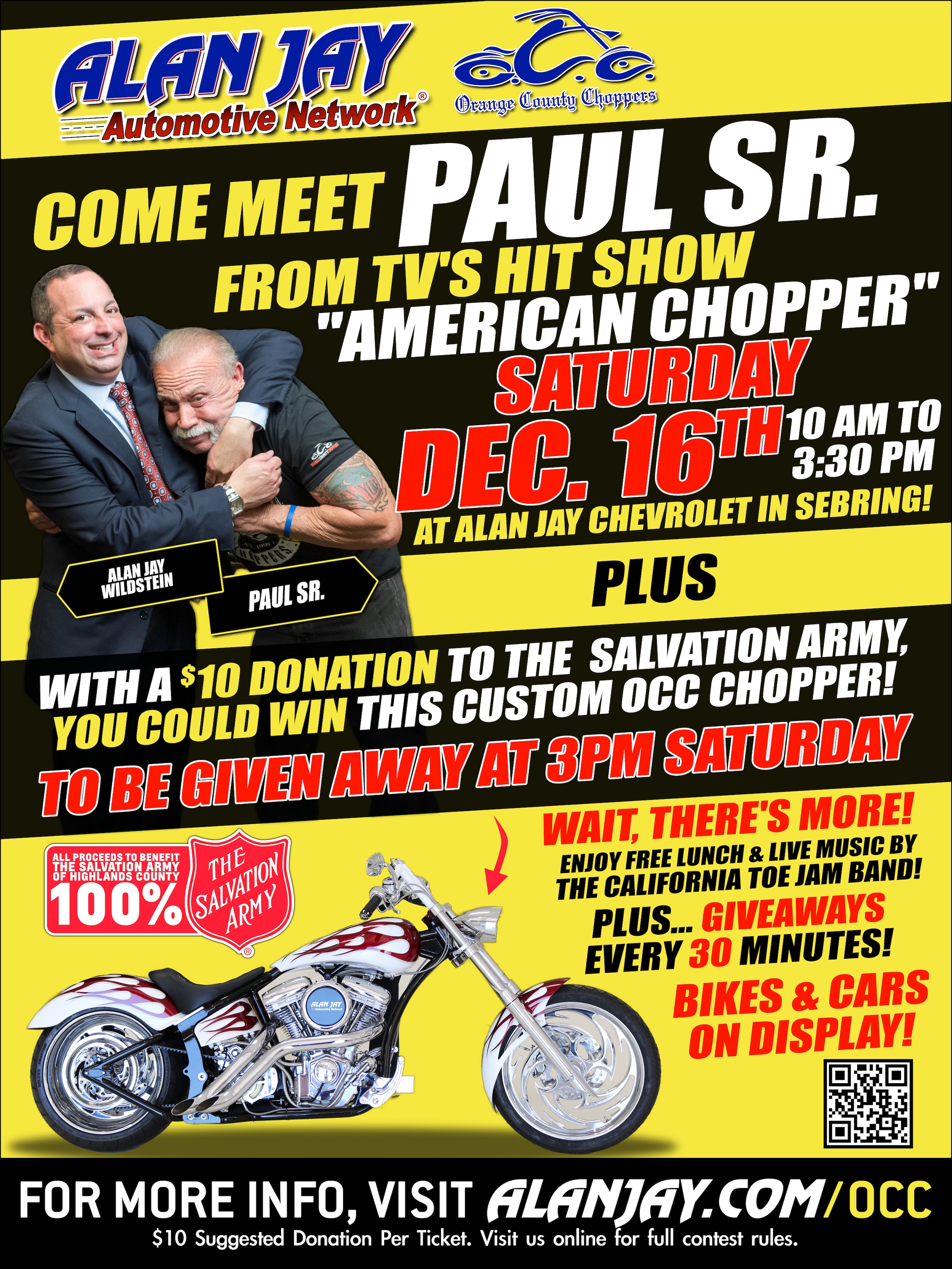 Orange County Choppers President, Paul Teutul Sr. star of the immensely popular American Chopper reality TV-series stated, "This a really nice bike. We've been building bikes for nearly two decades, but I think this one is a beauty." Paul, Sr. added, "The lines, the paint scheme, this bike is the complete package. We're really happy to see the proceeds go to such a great non-profit as the Salvation Army."
Alan Jay Automotive Network President and CEO, Alan Jay Wildstein commented, "We've long been supporters of the Salvation Army, but never anything like this. We wanted to really do something big to cap off our 25th Anniversary in Highlands County and thought that nothing would be more appropriate than offering our biggest fundraiser ever. We hope that everyone buys a ticket or two, or ten or more." Wildstein added, "It's the PERFECT fundraiser - a tremendous prize, with all proceeds going to such a wonderful organization. The Salvation Army helps so very many people all year long, and especially during the holidays. The timing truly couldn't be better.?